Little Dreamer Premium Cotton Waterproof Mattress Cover
$54.99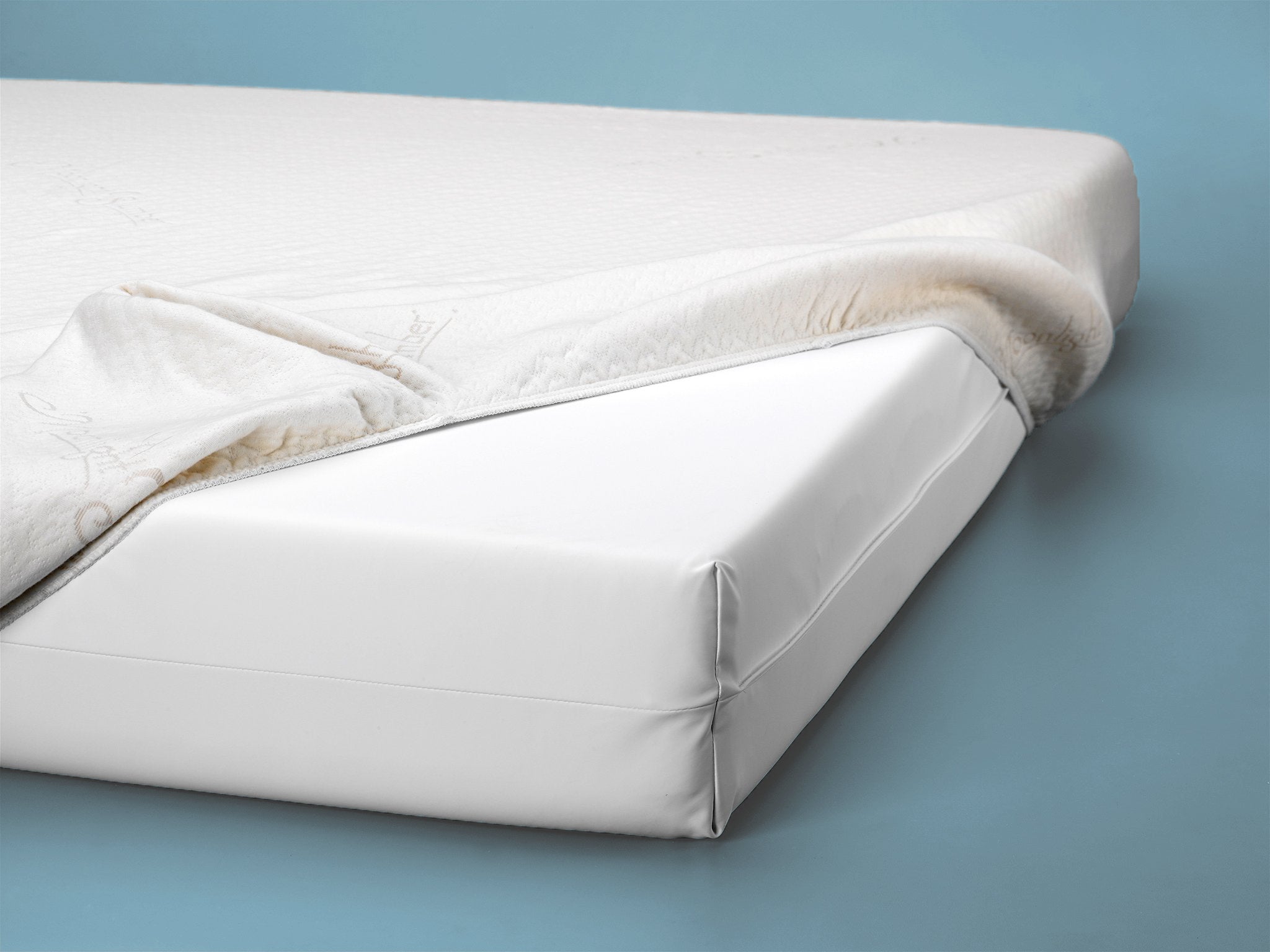 Plush cotton crib mattress cover with waterproof properties. Fits standard US 5" or 6" crib mattresses.
Baby Maternity 2021 Top Choice of the Year Award 
Panel 1
Product Description
Made with premium cotton, our plush cotton crib mattress cover offers a UL GREENGUARD® GOLD certified waterproof back to keep crib mattresses dry. Easy to slip off and launder, the mattress pad cover has mitered, fully finished tailored sides for a snug fit on any standard US sized 5" or 6" deep crib mattress.
Panel 2
Care Instructions
Launder in the washer and dryer on low heat settings.
Panel 3
Safety Features
This mattress cover is UL GREENGUARD® GOLD certified.
Panel 4
Warranty
All Moonlight products offer a Lifetime Product Warranty that protects against manufacturer defects. Learn more about our warranty or how to return a product.