Crescent Nursing Pillow
$59.99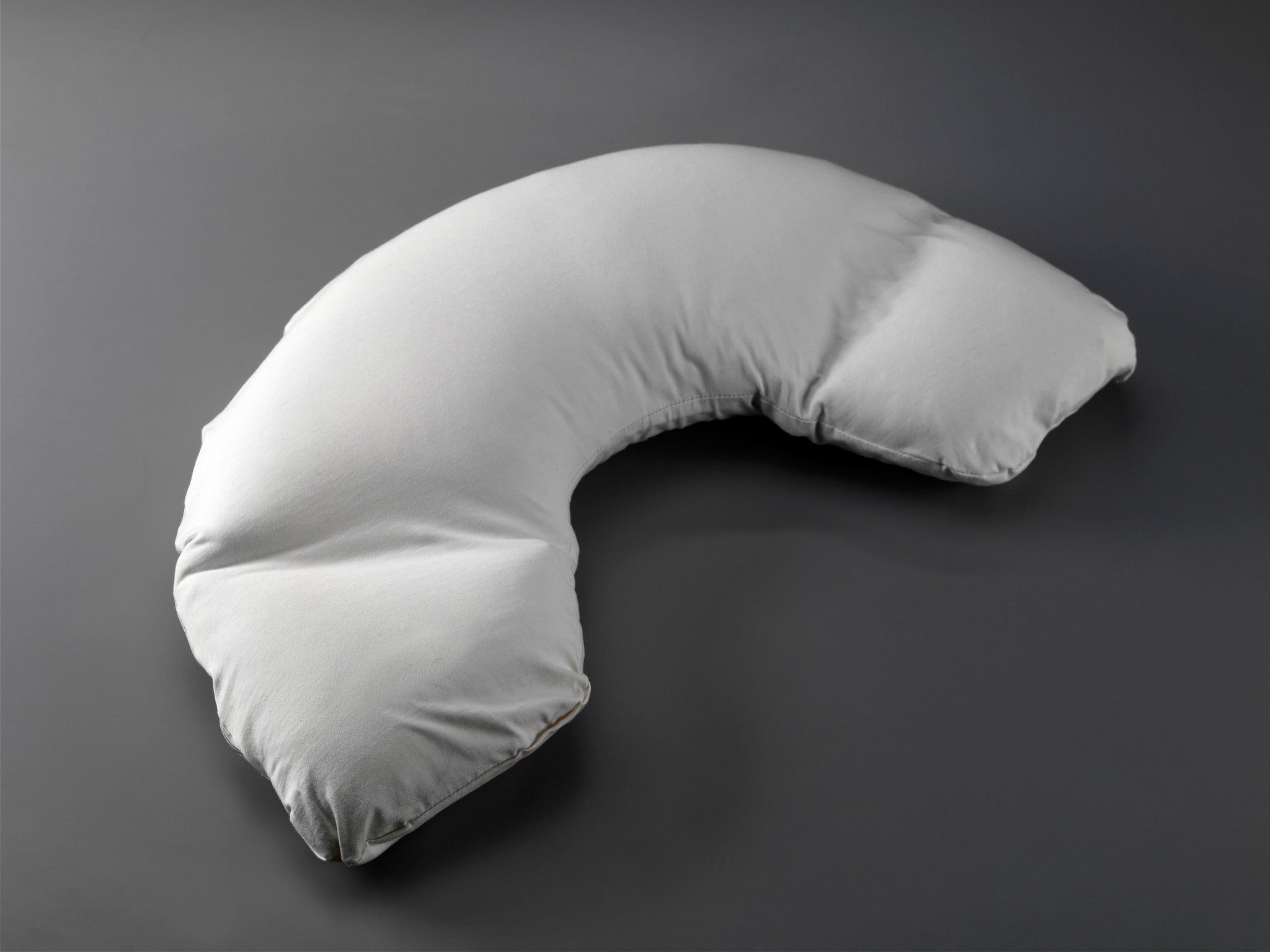 Organic cotton covered nursing pillow, featuring innovative wings that can be folded under for comfortable latching or lumbar support. Made in the USA and guaranteed to never flatten or clump. Pillow and cover are hypoallergenic & UL GREENGUARD® GOLD certified. 
Panel 1
Product Description
The Crescent Nursing Pillow from Moonlight features innovative wings for the ultimate nursing support. Soon-to-be moms can use this one-size-fits-all pillow for lower lumbar support during pregnancy or post-pregnancy. When it is time to nurse, simply fold the end of the wing under the pillow to ensure ideal height of baby's head to allow for proper latching.
Made in the USA, our Crescent nursing pillow is filled with a hypoallergenic, hygienic, synthetic down called Fusion™ Fiberfill and won't flatten or clump no matter the amount of use. The Crescent Nursing Pillow comes with a hypoallergenic, organic cotton cover that can be removed for easy washing.
Panel 2
Multi-Use
This product can be used in a variety of ways. Most commonly, the Crescent Nursing Pillow is used as: 
Nursing support 

Maternity sleep aid 

Supervised floor time for baby 

Great baby shower gift
Panel 3
Care Instructions
Launder your entire Crescent pillow, or just the case, in the washer or dryer as needed. Wash on gentle. Simply give your pillow a fluff or a shake to achieve that fresh feeling any time. 
Panel 4
Warranty
All Moonlight products offer a Lifetime Product Warranty that protects against manufacturer defects. Learn more about
our warranty
or how to
 return a product.