SleepyTyme Toddler Pillow
$14.99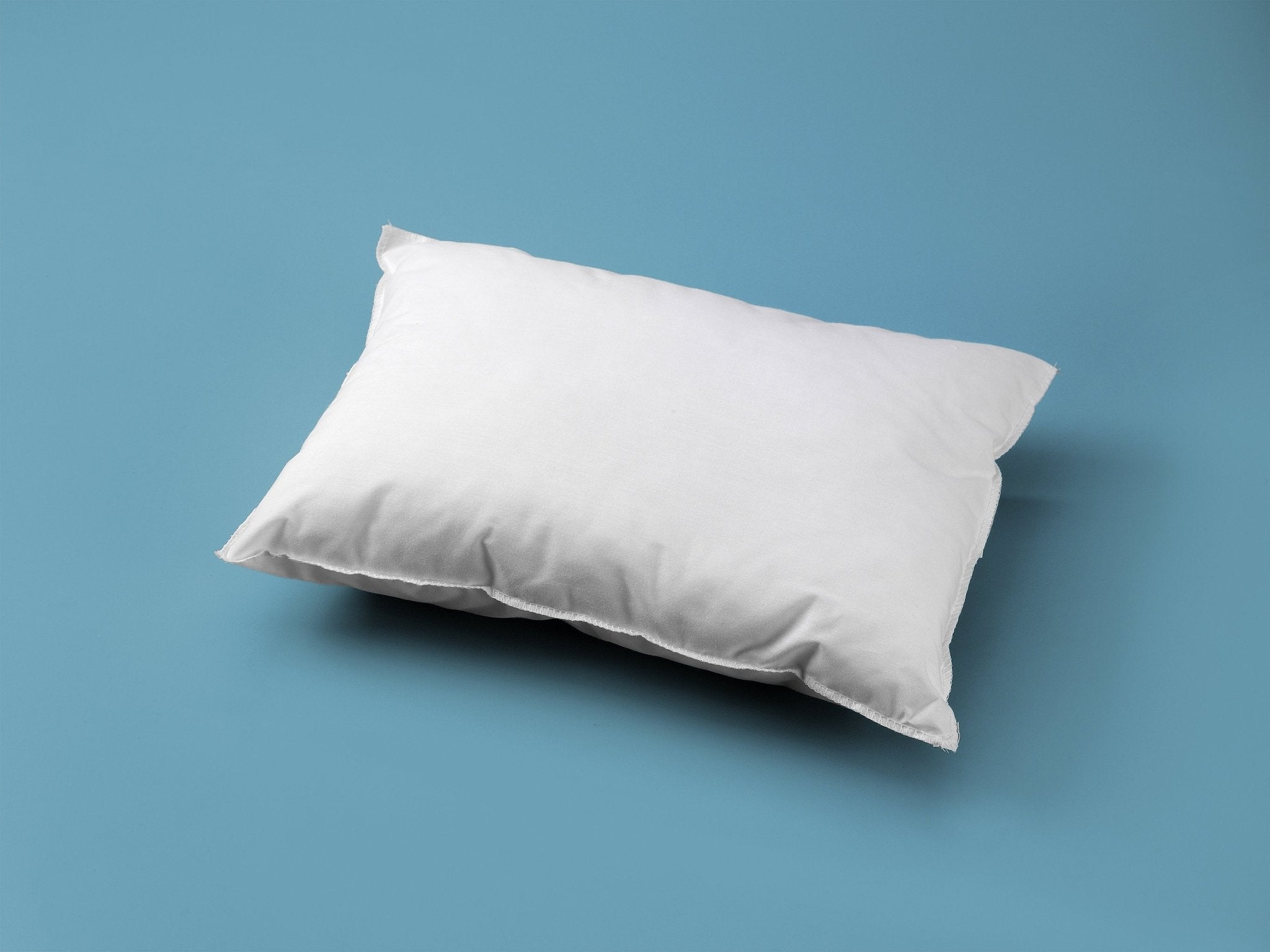 13" x 18"
Toddler pillow filled with hygienic synthetic down and perfectly sized for children over 18 months of age. Comes with a 50/50 poly/cotton cover.
Panel 1
Product Description
The SleepyTyme Toddler Pillow is ideal for your child's first pillow. Intended for children over 18 months of age, this toddler pillow is UL GREENGUARD® GOLD certified and perfectly sized for young children. 
Multi-use:
Travel pillow

Plush cuddle toy 
Made in the USA, our toddler pillows are filled with a hygienic, synthetic down called Fusion™ Fiberfill and won't flatten or clump no matter the amount of use. 
Panel 2
Care Instructions
Easy to launder with or without the removable cover. Simply toss in the washer or dryer as needed. Wash on gentle. Fluff pillow after removing from dryer.
Panel 3
Safety Features
Moonlight toddler pillows and pillow cases are UL GREENGUARD® GOLD certified and designed for children 18 months or older.
Panel 4
Warranty
All Moonlight products offer a Lifetime Product Warranty that protects against manufacturer defects. Learn more about our warranty or how to return a product.