SleepyTyme Crib Mattress
$119.99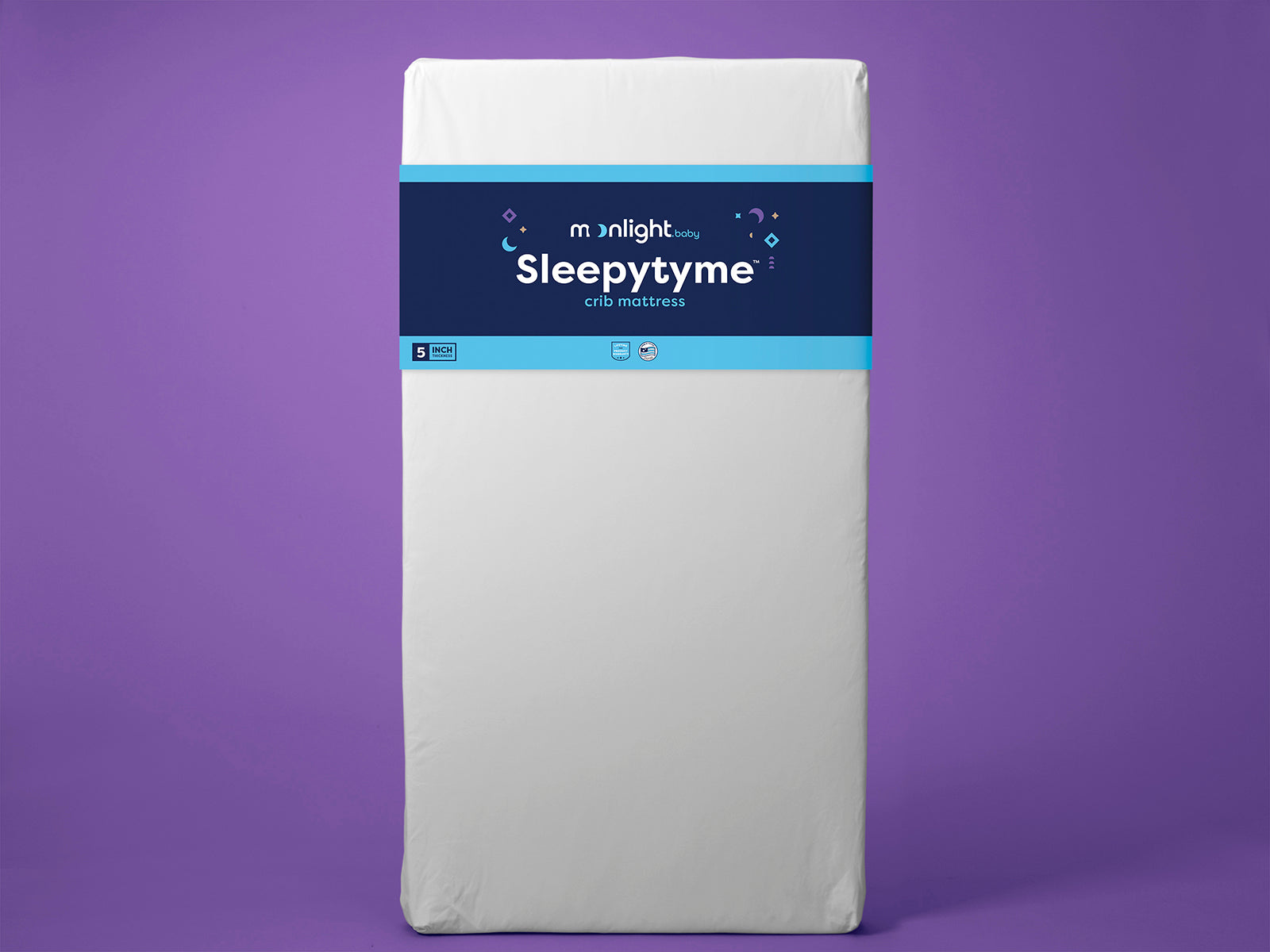 27.5" x 52" x 5"
5" single-sided affordable mattress suited specially for infants.
Panel 1
Product Description
This 5" single-sided mattress is an affordable, extra firm option for parents looking to treat their infant to a good night's rest. Flexible BabySoft Vinyl cover delivers waterproof, hypoallergenic, odor and stain resistant properties, making it easy for baby to love and easy for parents to clean. 
Moonlight products are made lovingly in the United States using only premium materials and innovative manufacturing processes. All Moonlight crib mattresses offer a Lifetime Product Warranty.
Panel 2
Care Instructions
Clean your mattress using only a clean, damp sponge. Use mild soap as needed. Do not use diaper wipes, bleach or harsh chemicals.  
Panel 3
Safety Features
Moonlight crib mattresses are UL GREENGUARD® GOLD certified. 
Panel 4
Warranty
All Moonlight products offer a Lifetime Product Warranty that protects against manufacturer defects. Learn more about our warranty or how to return a product.